Water Quality Monitoring
---
CURB Water Temperature Monitoring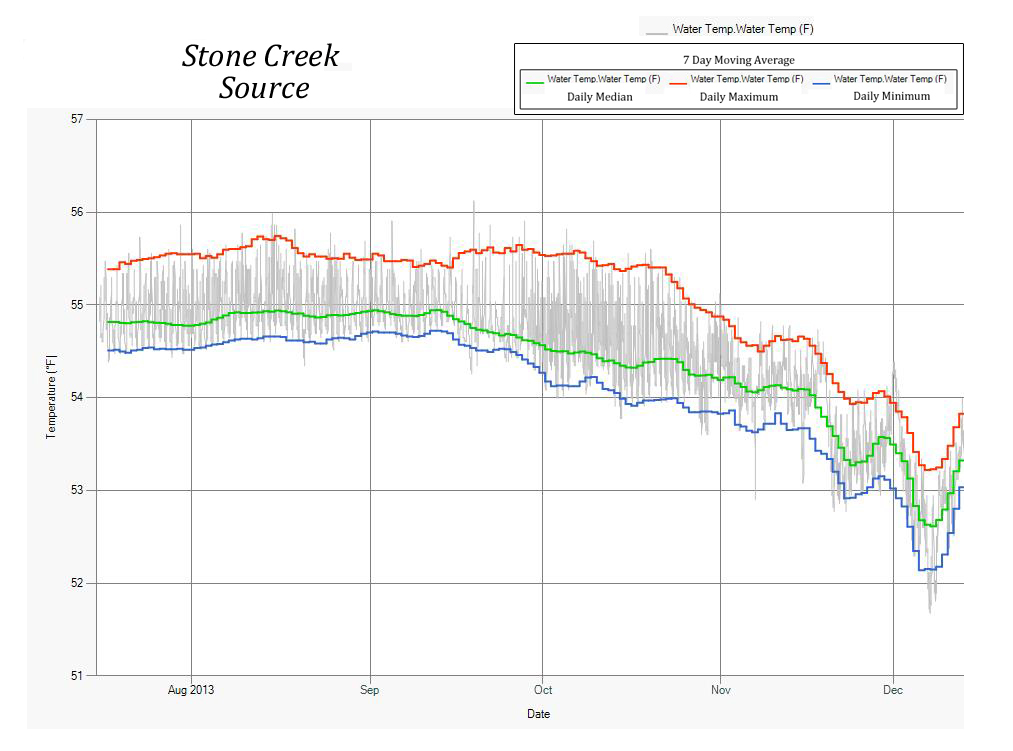 The Creating Urban Riparian Buffers (CURB) program was funded by the Washington Department of Ecology and was implemented by the Tri-State Steelheaders, Kooskooskie Commons and the Walla Walla County Conservation District. Over the course of the program, over 80 landowners in Walla Walla and College Place installed riparian buffers. Riparian buffers improve water quality in streams by reducing water temperatures, non-point source sediment sources and various polluntants such as fecal coliform bacteria, chlorinated pesticides and polychlorinated biphenyls (PCBs). These restored riparian habitats filter pollutants, stabilize stream banks and provide shade, nutrients and food for aquatic species. As part of this program, a monitoring network was established to collected water temperature data along the urban streams. Working with the other CURB partners, the WWBWC manages and stores the monitoring data associated with this project.
CURB Water Temperature Study Network
---
Near Real-time Water Quality Monitoring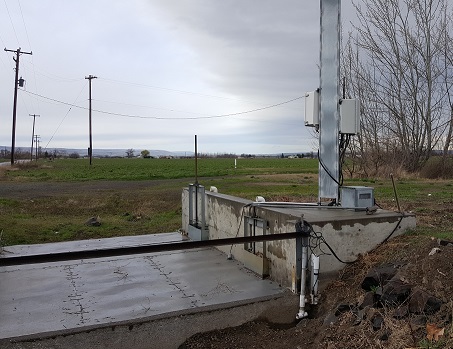 Under Construction - Check back soon!
---
Walla Walla River Temperature Monitoring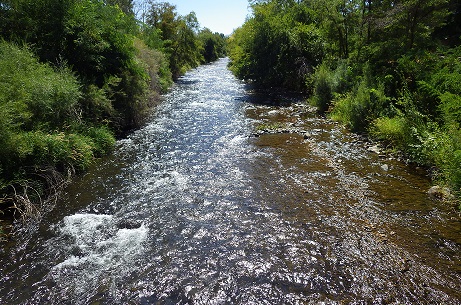 The WWBWC collects water temperature data on the Walla Walla River at 9 sites from the Oregon/Washington border up to the BLM Harris Park on the South Fork Walla Walla River. Temperature data loggers are deployed in the river in the late spring/early summer after water levels dropped to safe levels. Sites cover the majority of the South Fork and Mainstem Walla Walla Rivers and capture inputs from the North Fork Walla Walla River. Sites start in the upper basin, near the BLM boundary, and extended downstream capturing temperature changes in the river as it travels down the canyon, approaches the city of Milton-Freewater and then enters the municipal levee with reduced vegetation. Monitoring continues through the levee and below to the stateline to capture high water temperature values and cooling effects of groundwater returns below the levee system.
Walla Walla River Temperature Monitoring
---
Aquifer Recharge Water Quality Monitoring
Please see annual aquifer recharge reports located here.